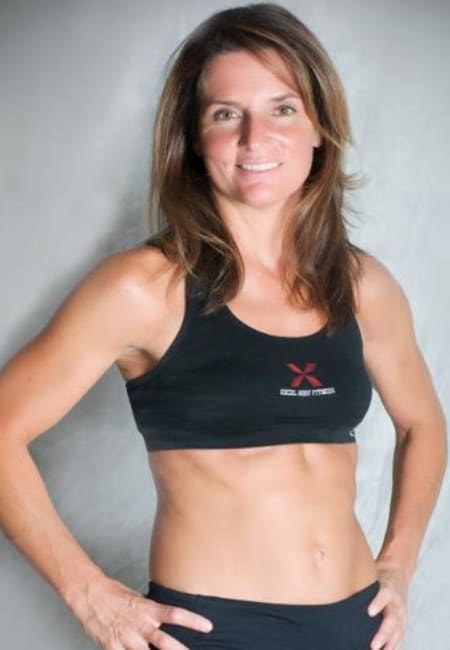 Carolee
Sharing my passion for living a healthy lifestyle, helping others achieve their goals, and motivating others to change their bodies and their lives is where I find happiness. Here at Excel Body Fitness, we believe that if you excel in fitness, you excel in life.
Excel Body Fitness was born out of this passion to create a welcoming, family atmosphere along with the dedicated, hands-on instruction and attention of a personal trainer in a group fitness setting.
Fitness is my passion. My goal? To design a world-class fitness program that delivers real results, but to build it around people by investing in community and relationships.
I am a fitness professional with over 32 years of experience in the fitness industry. I've worked with the New Jersey Devils NHL team orthopedist, Dr. Barry Fisher as a trainer and Physical Therapist Aide. I was the Group Fitness Director of Impact Athletics and Group Fitness Director of Jack LaLane, and I worked as Lead Kickboxing Instructor under Sensi John Giotis and Vesna Giotis at the American Jiu-Jitsu Center. My experience in physical fitness includes Group Instruction, Personal Training, Boot Camp, Cardio-kickboxing, Body Building, and Aqua Fitness, and specializing in agility and power moves. I've worked with a wide range of clients, including teens, seniors, and athletes, as well as pre-and post-natal moms.
I take great pride in what I do: I enjoy bringing my wealth of experience and a personal, caring approach to each client. I'm a dedicated trainer, and the best compliment I can get is seeing people commit themselves to live healthy and happy life. I love to see before and after pictures, as well as cholesterol, blood tests, sugar level tests, life changes, and more. It lets me know I have done my job as a trainer.
Passion for a healthy lifestyle has always been an important part of my life–my grandmother would always encourage me to be strong and healthy, saying, "if you are healthy, you will be a happy person," and, "if you eat well and eat clean: stay away from restaurants and fried, greasy, sugary foods, your body will take care of you and run like a machine."
My inspiration is my family: I'm a mom to two beautiful girls, Taylor and Logan, stepmom to Cody and Riley, as well as a daughter, sister, wife, and friend. When I'm not in the gym, I enjoy spending time with my family, going to Basketball and Football Games, The Beach , swimming, and Playing board games; I love cleaning, shopping, and watching movies or our favorite shows, Grey's Anatomy, Suites, and ESPN.