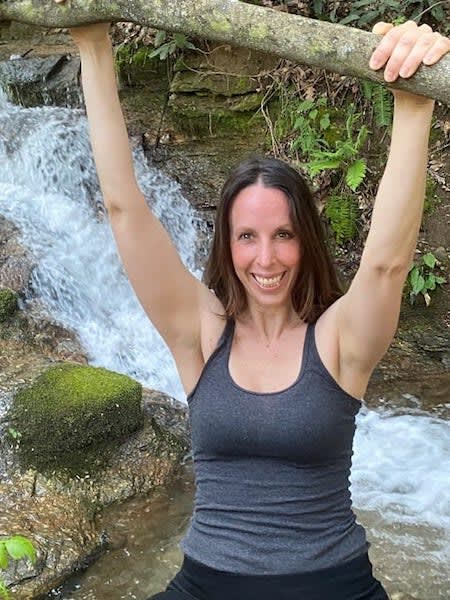 Stef Hines
I have been teaching movement full-time since 2010 and have taught thousands of hours of classes and one-on-one sessions. My greatest passion is supporting people to restore optimal well-being in their bodies and minds. I have worked with a wonderful spectrum of clients from those with movement disorders to professional athletes.
I am interested in the longevity of your structure from the inside out and how you are feeling and moving throughout all hours of the day. My training is alignment-based for optimal circulation and muscle use around your joints. You will learn simple habits to practice throughout your day and a new mindset to address your health goals.
I avidly study human biomechanics and natural movement. I am a certified Nutritious Movement restorative exercise specialist, personal trainer and yoga teacher in many specialities.
Thank you for moving with me!