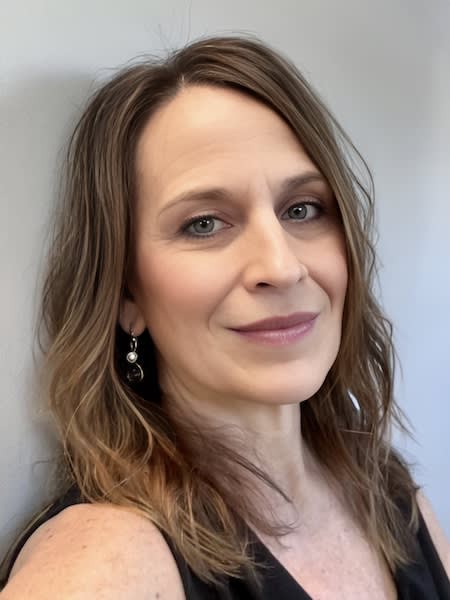 Sylvie Marjanowicz
Sylvie is a passionate and purposeful health and fitness professional that has dedicated her life to the pursuit of whole-body wellness. She is a NCCA-accredited, certified health, life and fitness coach, master personal trainer, group fitness instructor, corporate wellness coach with over 35K hours of dedicated, hands-on professional hours. She holds many sub-disciplines in the health and fitness field with modalities in various specialty areas of study under these designations. As her love of whole-body wellness has unfolded over the years, she has broadened her field of study into the energetics for whole-body healing. Sylvie is a Reiki Master and has studied with and past down rites from medicine men and women, along with formal training in integrative techniques and certified in various methods of the subtle energy body and mind-body connection.
For more than two decades she has worked in the health, fitness, and healthcare industry. She has worked with individuals, groups, and corporate settings. Along with operations management of health and fitness centers from small boutique style studios to national gyms. She has supported people on various platforms and worked with a wide range of populations and demographics to help them with optimal health, fitness, and overall well-being.
Health Coaching unfolded organically and led her to specialize in behavior change, toxic relationships, and addiction. As a coach, she creates a safe space for individuals to work through their own process while supporting them through their emotions…energy in motion. She intuitively challenges them to peel back the layer, guiding them to personal self-awareness. As she shines, she provides the tools to light the way for others to make lifestyle adjustments and move towards whole-body healing and sustained wellness for life.
Her professional accomplishments have paralleled her personal development. Growing up in the South of France as a child, she embraced a Mediterranean lifestyle and diet. Her life-long pursuit of athleticism started at 5 years old as a gymnast, ice-skater, swimmer, and diver. Continuing her later years, competing in bodybuilding, fitness, and figure on a local, state, and national levels with multiple accolades. She launched her personal training business while attending UCF for business management, and then moved up to Raleigh, NC in 1995. In 1997, she was hit by an 18-wheeler. Conventional doctors wanted to cut on her spine and medicate her, but she refused. On a mission to take control of her recovery, she sought alternative methods of treatments which include integrative pain management and Bikram Hot Yoga. In 2001, she stepped back on stage and continued to win titles.
With the highs of the accomplishment came challenges along the way. An eating disorder started during her teens, then manifested in other areas until she found her self-love, her soul, and there she found her way!
Through education, experience, and wisdom she blends current fitness modalities and various ancient methods to integrate wholeness, harmony, and balance for whole body well-being.